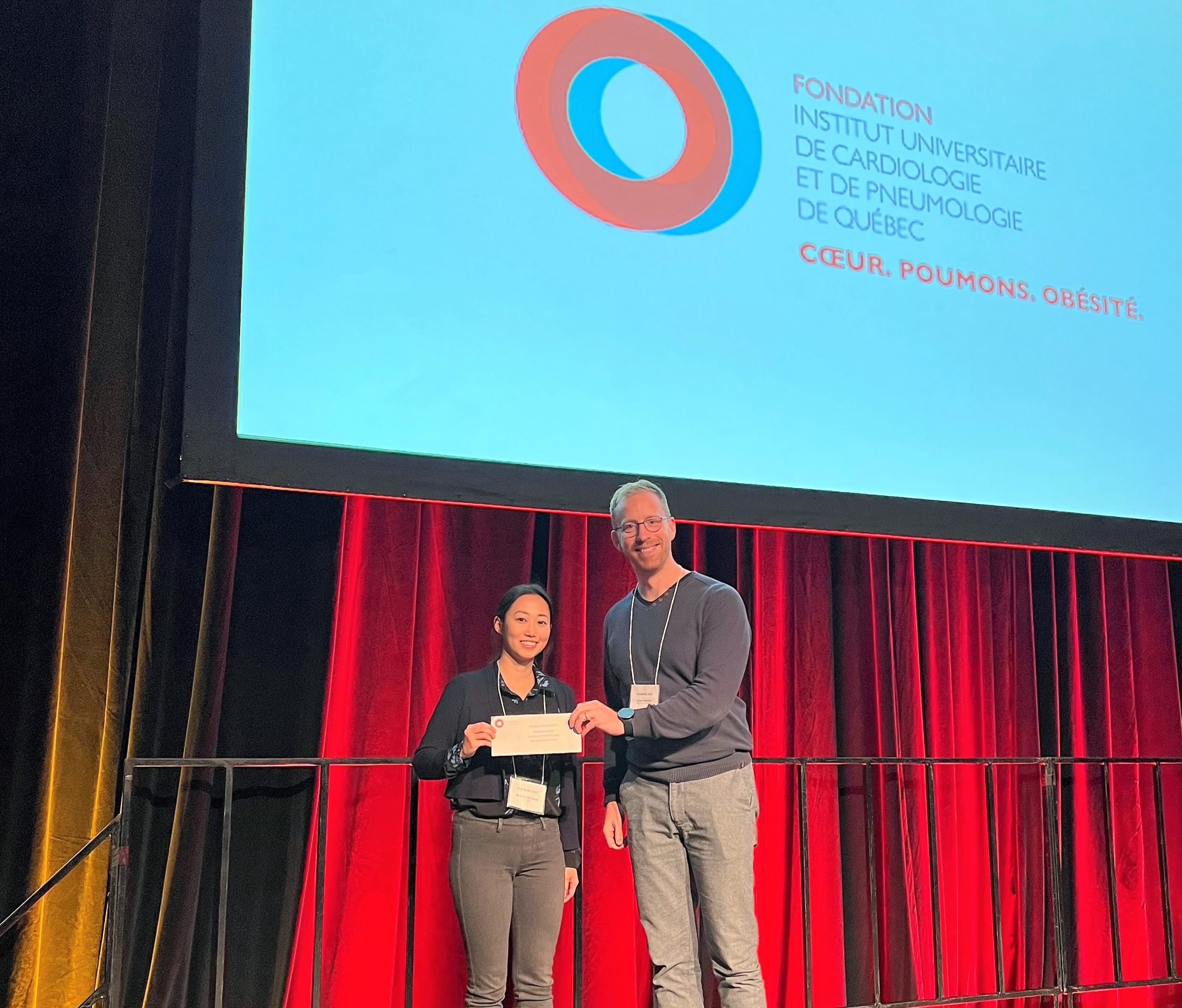 2022.11.04
Dr. Asuka Ishihara received "Best Postdoc Presentation Award" at the Conference of RACMEM
Dr. Asuka Ishihara, a graduate of the University of Tsukuba Ph.D. Program in Human Biology (Kumpei Tokuyama Lab, currently at National Institutes of Health=NIH), received "Best Postdoc Presentation (C$1,000)" at the Conference of Recent Advances and Controversies in the Measurement of Energy Metabolism (RACMEM) 2022 for her research at WPI-IIIS.
RACMEM is a forum for scientists from both academia and industry to discuss issues related to the in-vivo assessment of energy expenditure and substrate oxidation in humans and animals. Unfavorable effects of light exposure are known as "light pollution". Dr. Ishihara showed that thermoregulation and energy metabolism during sleep were also affected by light exposure before sleep, by a presentation of "Lack of light in the evening alters thermal and metabolic physiology during sleep".
RACMEM 2022 was held in Quebec City, Canada from October 7 to 10, 2022. The 2020 conference was postponed to 2022 due to coronavirus pandemic.