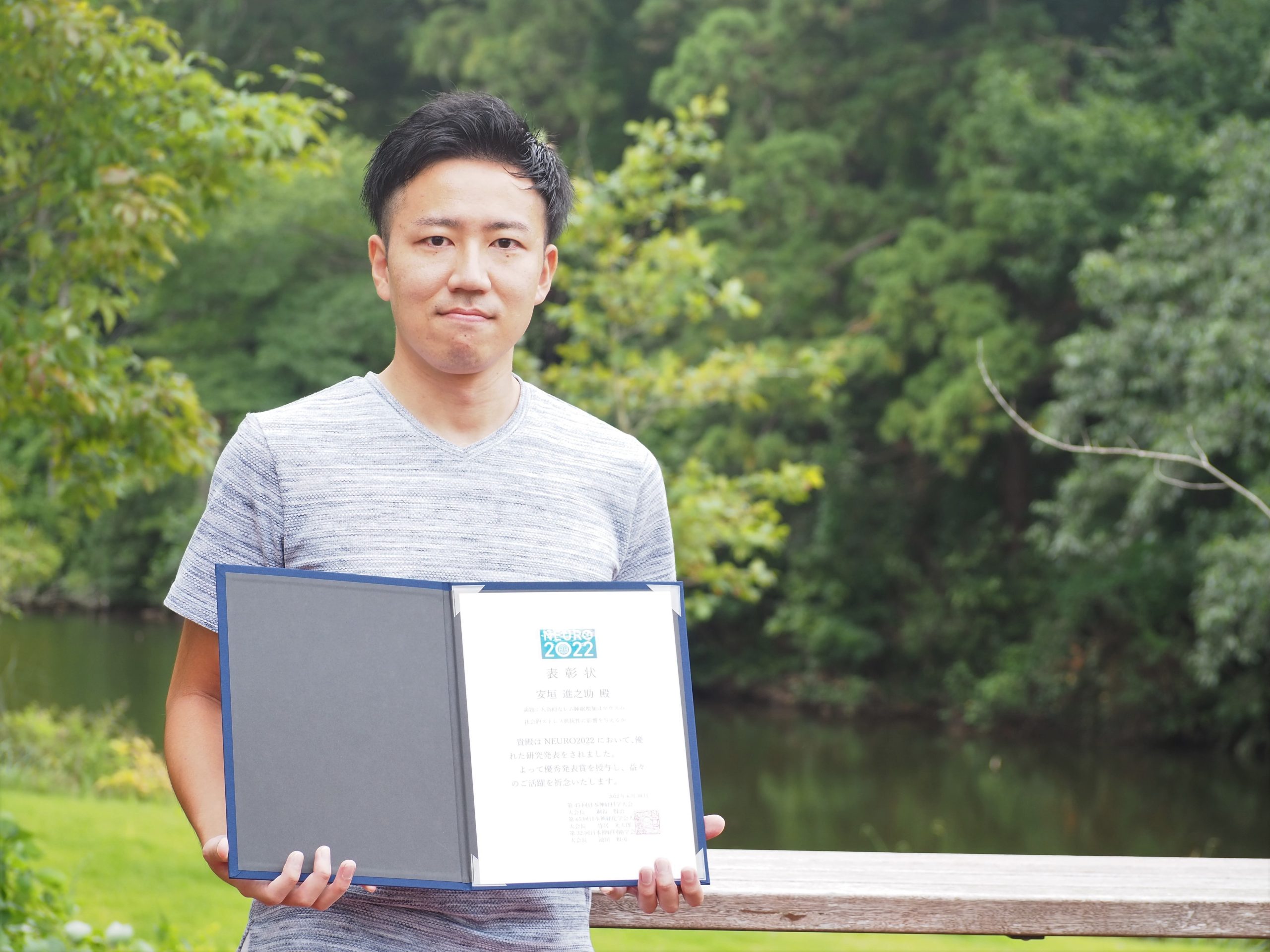 2022.09.05
Mr. Shinnosuke Yasugaki received "The Best Presentation Award, Wakate Dojo" at the Conference of NEURO2022
Mr. Shinnosuke Yasugaki (Hayashi Lab), 4th year medical student at the University of Tsukuba, received "The Best Presentation Award, Wakate Dojo" at the Conference of NEURO2022.
Mr. Shinnosuke gave a presentation with the tittle of "Does artificially increased REM sleep affect stress resilience in mice? ". The study found that there is a relation between the behavioral changes and several parameters of sleep in mice that were exposed to stress.
NEURO2022 was as a joint academic conference of the 45th Annual Meeting of the Japan Neuroscience Society, the 65th Annual Meeting of the Japanese Society for Neurochemistry, and the 32nd Annual Conference of the Japanese Neural Network Society, held in Okinawa from June 30 to July 3, 2022. The theme was "Yui-maaru (Spirit of Mutual Help) ~Connecting Brain Sciences~". Approximately 3,500 participants registered for NEURO2022, with roughly 2,000 participants attended on-site.