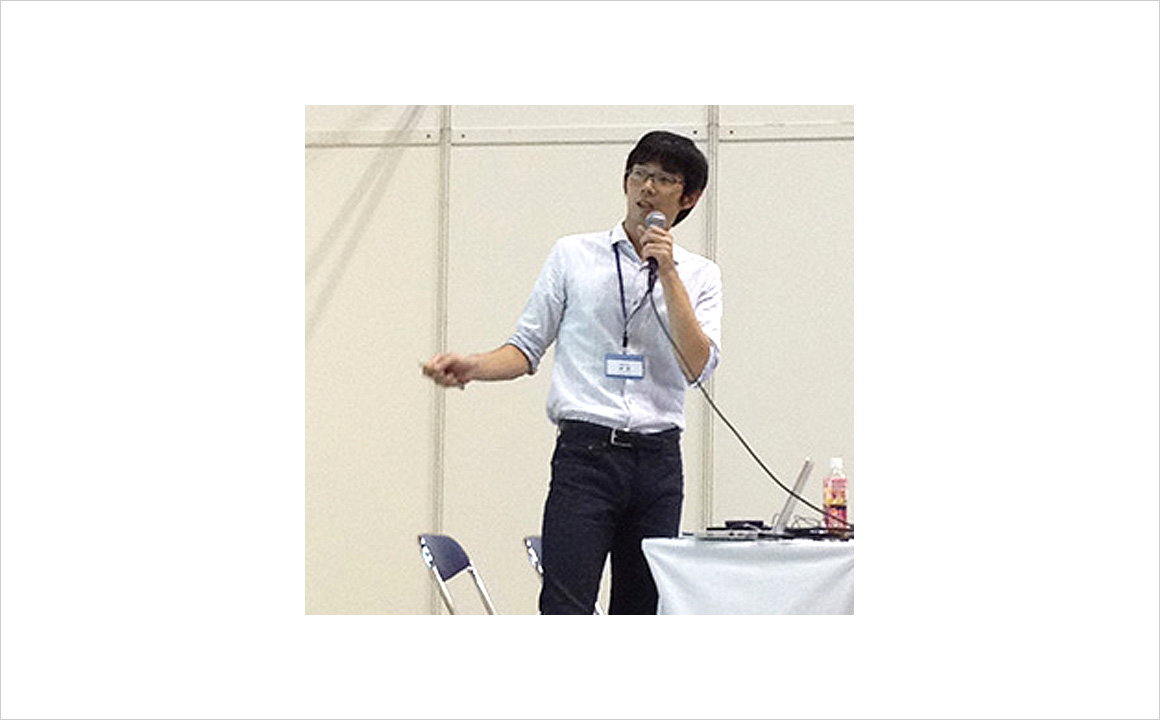 2013.08.09
IIIS at the 2013 Super Science High School Student Fair
IIIS took part in the 2013 Super Science High School Student Fair, which was held at the Pacifico Yokohama on Wednesday, August 7th and Thursday, August 8th. In collaboration with other WPI (World Premier International Research Center Initiative) institutions, IIIS sent its public relations team to work at the WPI booth to meet with high school students and educators in attendance at the fair. Hundreds of students and other attendees stopped by the booth to inquire about sleep science, IIIS, and the University of Tsukuba. The enthusiasm and interest from the attendees created many opportunities for discussion to share the mission and research goals of IIIS.

In addition, Dr. Yu Hayashi, one the IIIS Junior Principal Investigators, was a presenter during the FIRST/WPI Researchers Live "Young x Young" event during the second day of the fair on August 8th. He gave a presentation entitled "Front Line of Brain Science – Dreams, Instincts and Sleep Learning" to an eager audience of about 100 people. IIIS will follow-up the event later this year with laboratory tours scheduled by Super Science High Schools interested in our research activities.

Super Science High School is a designation awarded by the Ministry of Education, Culture, Sports, Science and Technology, Japan (MEXT), to high schools that have implemented an advanced science and mathematics curriculum, in addition to launching initiatives to form collaborative relationships with universities and promote internationalization. The involvement of WPI serves to encourage young minds to consider the future possibilities of science research and education in unique fields such as sleep science.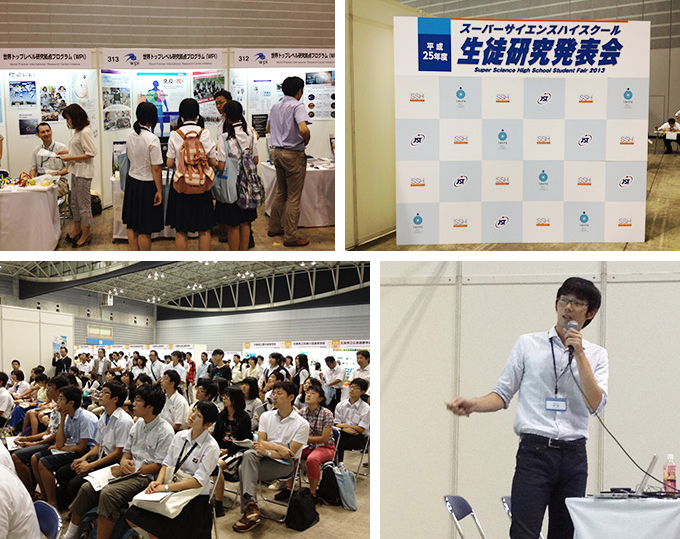 Appearing clockwise from top left: WPI/IIIS booth, SSH Student Fair reception area, Yu Hayashi (IIIS Junior Principal Investigator), audience eagerly listening to Dr. Hayashi's lecture