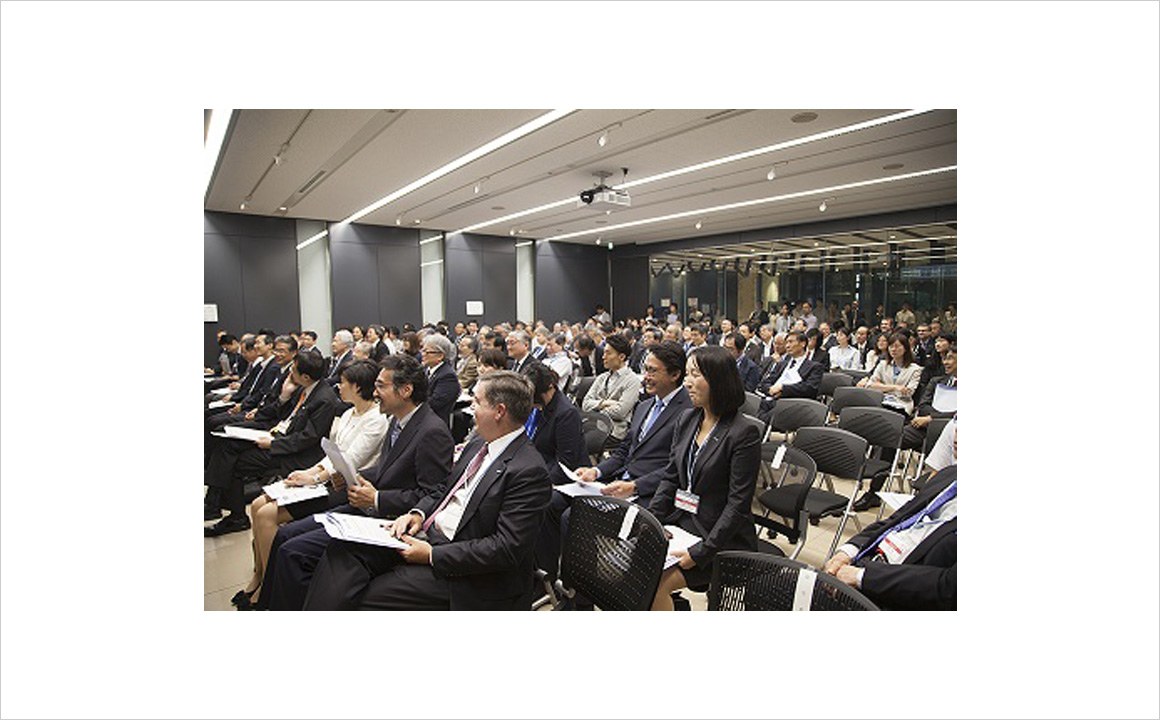 2015.09.29
IIIS Building Inauguration Ceremony
IIIS Building Inauguration Ceremony was conducted on September 29, 2015. Under beautiful autumn sky, we were happy to welcome 120 people from outside of IIIS, and more than 200 people in total gathered to celebrate the new chapter of our institute.

We would like to acknowledge Dr. Toshio Kuroki (WPI Program Director, JSPS), Mr. Hiroshi Ikukawa (Deputy Director-General, Research Promotion Bureau, MEXT), Dr. Tetsuya Igarashi (Ibaraki Prefecture), Mr. Ken-ichi Ichihara (Mayer of Tsukuba City), Dr. Shu Narumiya (Kyoto University), Mr. Tony Alvarez (President of MSD K.K.), and Mr. Yasuyuki Nishikawa (President of Nishikawa Sangyo Co. Ltd.), for giving us the warmest complimentary addresses.
We are also grateful for Ms. Momoko Suda, the speaker of an amazing Memorial Lecture entitled "Research ethics and risk management: Lessons learned from the STAP incident", as well as all the guests who kindly visited us.

We will accelerate our sleep research by gathering in the new building, to solve the mystery of sleep and to discover novel medicines for sleep disorders.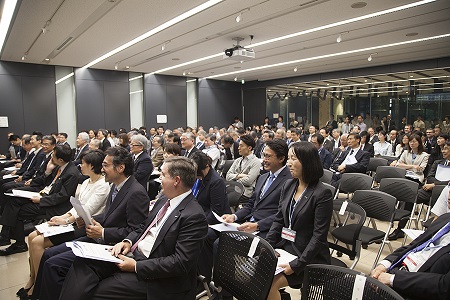 The auditorium was filled with more than 120 guests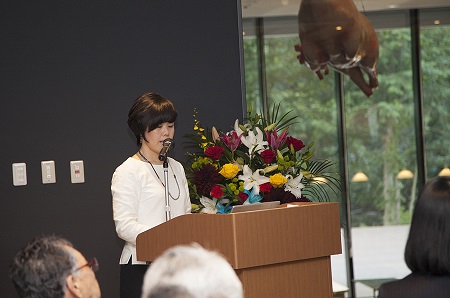 Ms. Suda giving a Memorial Lecture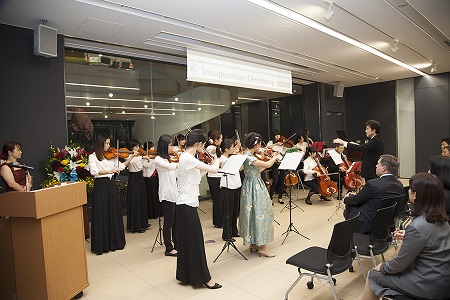 Chamber music performance at the Reception