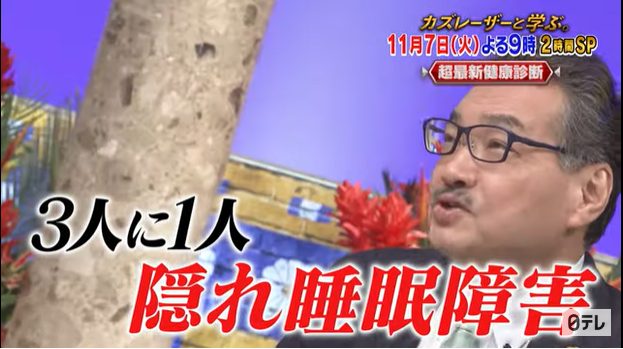 2023.11.01
Information on TV Broadcast "Kazu to Manabu"(Nippon TV)
 We are pleased to inform you that Dr. Masashi Yanagisawa, Director of WPI-IIIS, will appear on Nippon TV's educational variety program "Kazu to Manabu" on November 7th.
 In the two-hour feature program focusing on the latest medical examinations, Dr. Yanagisawa will introduce sleep test. He will give a lecture on how to deal with sleep disorders, which are said to be one in three Japanese, and how to improve sleep quality.
 In addition to Kazu Laser, the host, guest actors Yui Aragaki and Yuto Isomura are full of surprising truths and knowledge. Don't miss it!

Program
Nippon TV "Kazu to Manabu" (Nationwide, Japanese Only)
Schedule
November 7th (Tus.) 21:00~23:00