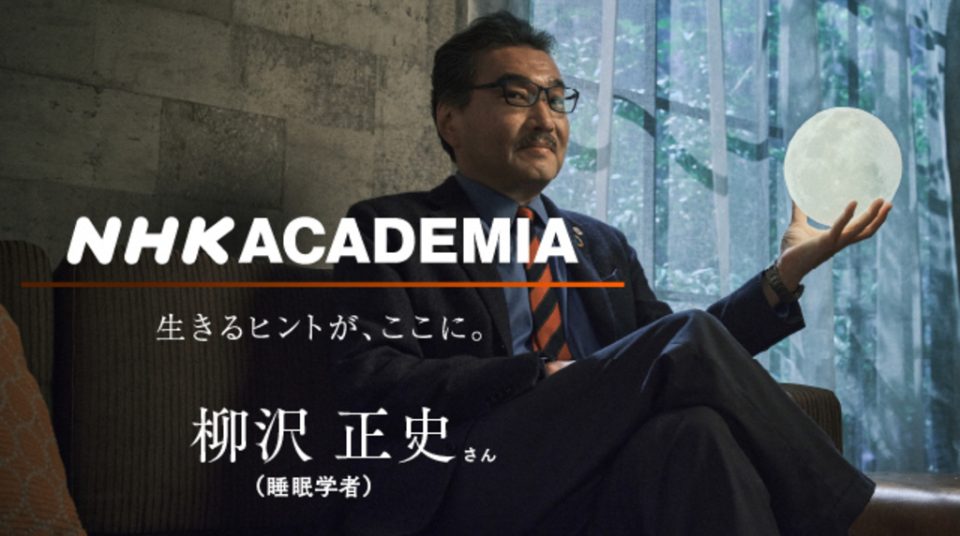 2023.06.14
Information on TV Broadcast "NHK ACADEMIA"(ETV)
 We are pleased to inform you that Dr. Masashi Yanagisawa, Director of WPI-IIIS, will be in the ETV's lecture program "NHK ACADEMIA".
 Dr. Yanagisawa's lecture will be broadcast in two parts and over two days. It is range from the familiar theme of "sleep is full of misunderstandings" (Part 1) to the frontline research of "What is sleepy'" (Part 2). 
At the end of the lecture, he will answer questions from audiences, who participated online in the pre-recording. Don't miss it! 

Program
NHK Educational TV "NHK ACADEMIA" (Nationwide, in Japanese only)
Schedule
Part 1-June 21th (Wed.)22:00∼22:30 / Part 2-June 28th (Wed.)22:00∼22:30
※【Rebroadcast】Part 1-June 27th (Tus.) 13:30∼14:00 / Part 2-July 4th (Tus.) 13:30∼14:00