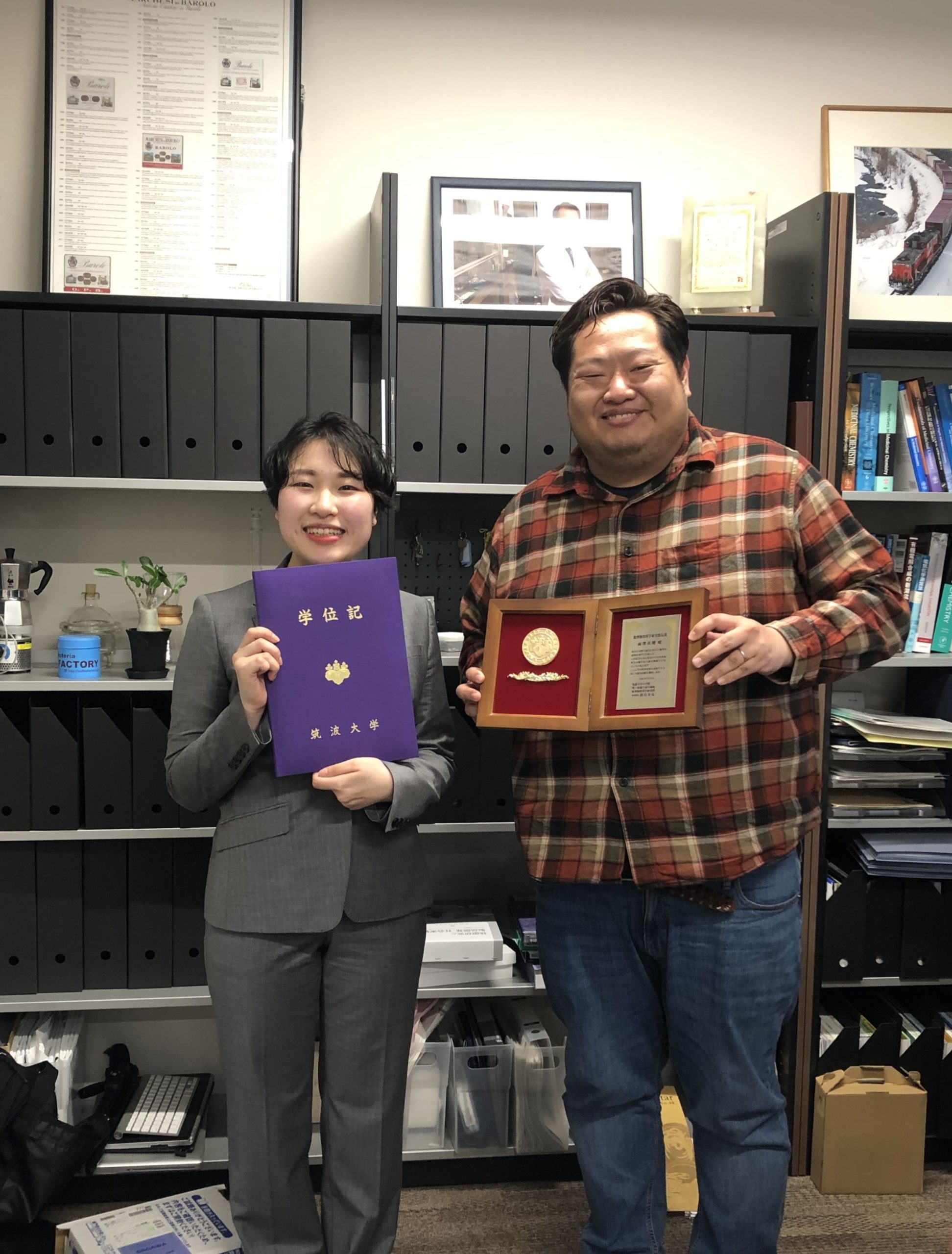 2023.03.31
Mao Amazawa received the Director's Award in Mathematical Materials Science

Mrs. Mao Amezawa (Kutsumura-Saito Laboratory), a third-year doctoral student in the degree programs in pure and applied sciences graduate school of science and technology, University of Tsukuba, received "the Director's Award in Mathematical Materials Science".  

The "degree Programs of Pure and Applied sciences" is a graduate school consists of five-degree programs, Mathematics, Physics, Chemistry, Engineering Sciences and Materials Innovation. Each degree program selects graduates who have achieved excellent results on doctoral dissertations for the Director's Award every year. 

The title of Mrs. Amazawa's doctoral dissertation was "Design and synthesis of the novel orexin receptor ligands with 1,3,5-trioxazatriquinane skeleton". She was the only one doctoral student from Chemistry Degree Program.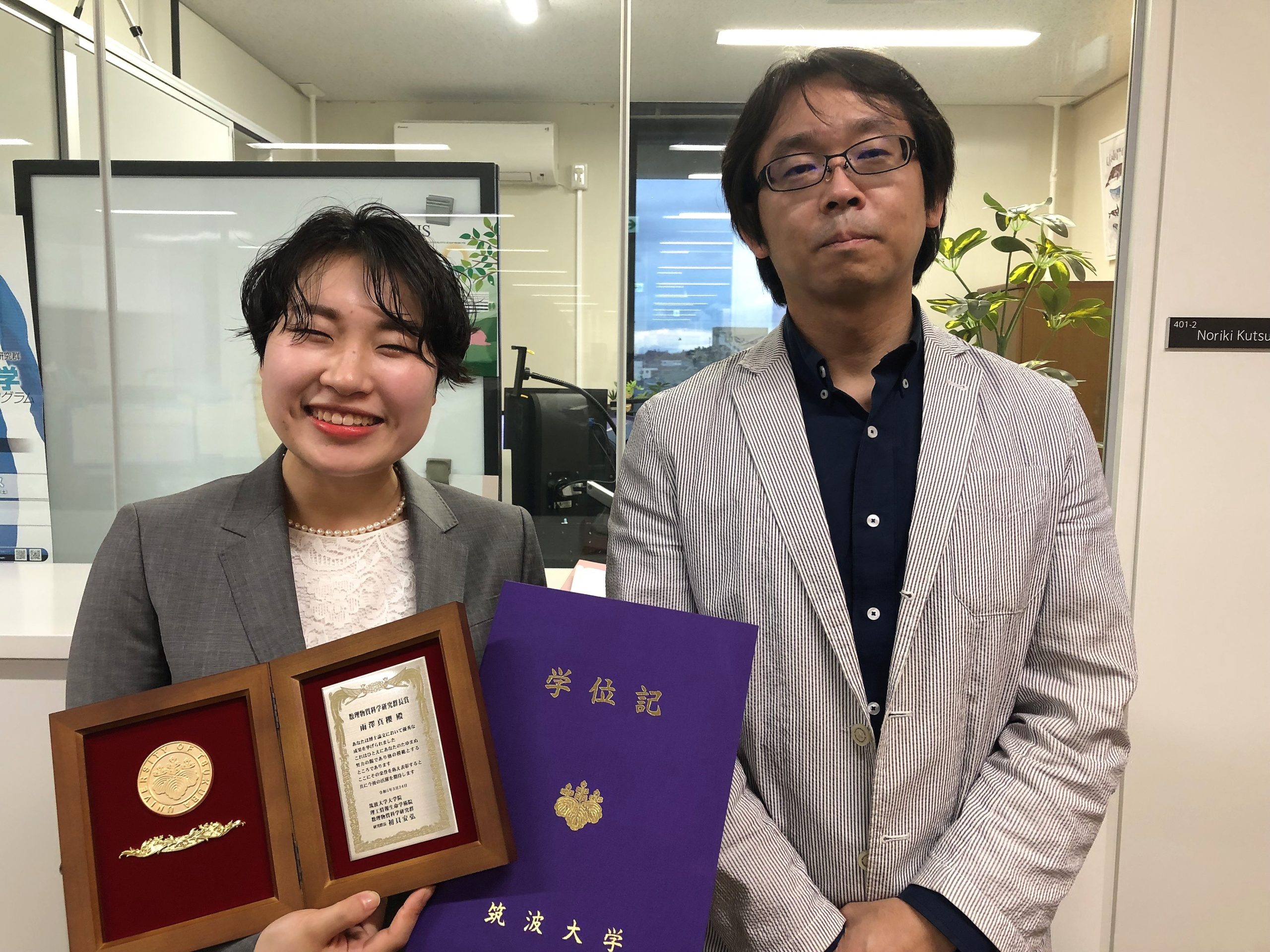 Mrs. Amezawa (left) with mentor Dr. Noriki Kutsumura (chief examiner of degrees)