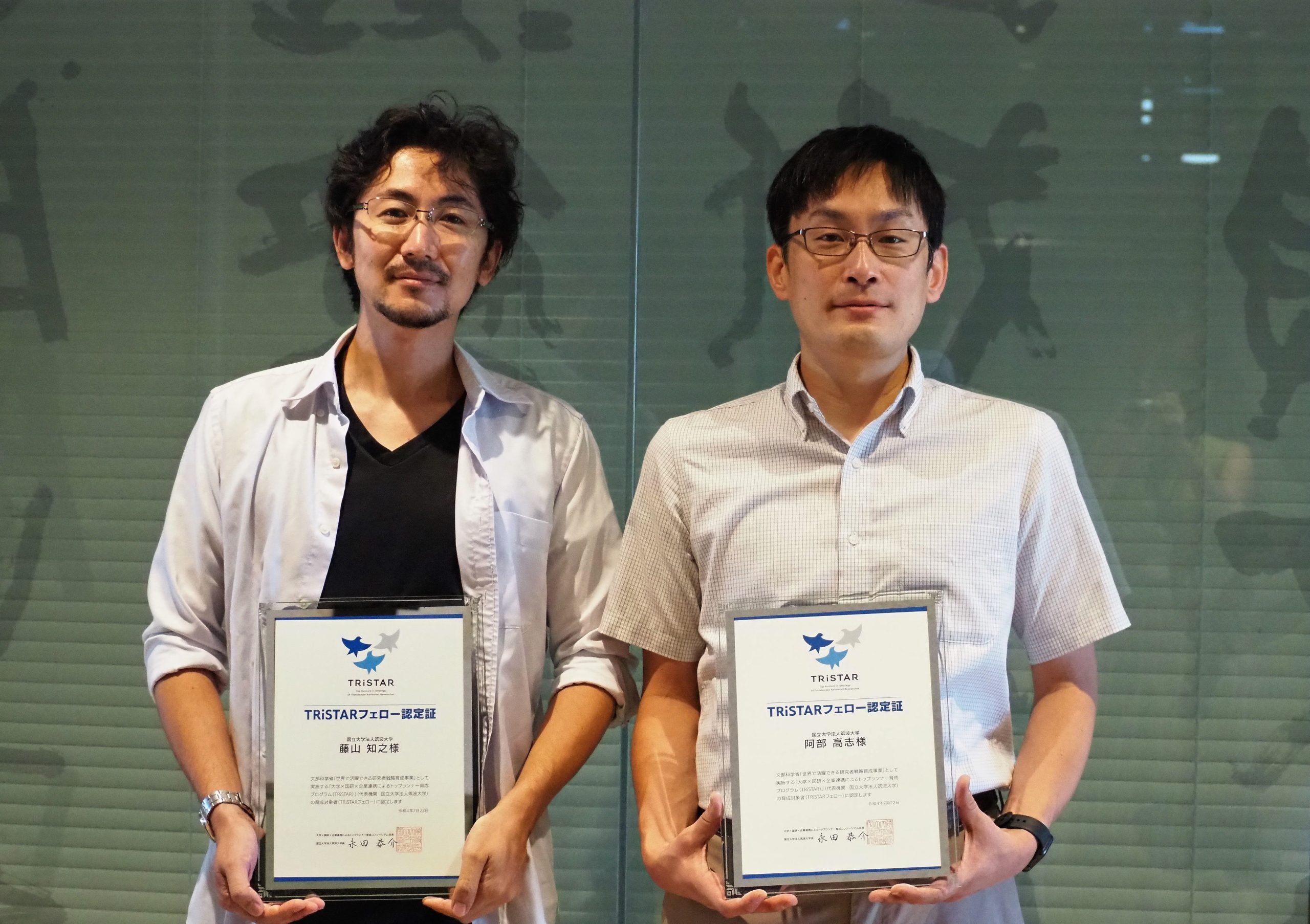 2022.09.15
Three IIIS Researchers Selected for "TRiSTAR Program"
University of Tsukuba has started "TRiSTAR Program", A Top Runner Development Program Engaging Universities, National Labs, and Companies, as part of "Strategic Professional Development Program for Young Researchers development", sponsored by the Ministry of Education, Culture, Sports, Science and Technology (MEXT). Takashi Abe, Associate Professor, and Tomoyuki Fujiyama, Assistant Professor at the International Institute for Integrative Medical Science of Sleep (WPI-IIIS) were selected as "TRiSTAR Fellows" and Tsuyoshi Saito, Assistant Professor, as "TRiSTAR Pre-Fellows" for the first phase of the program (first half of FY2022). 

TRiSTAR" aims to create collaboration and career paths based on the strengths of the university, NIER, and industry, going beyond the conventional framework of human resource development. Drs. Abe and Fujiyama were selected for their potential to pursue original and cutting-edge research with a long-term vision and lead creative joint projects with different fields or industries. 

They made a poster presentation in the first exchange event after selection, which held at the University of Tsukuba from September 6th to 8th. 

A total of 24 fellows (11 fellows and 13 pre-fellows) were selected from various fields at the University of Tsukuba, Ibaraki University, and NARO, with the largest number of 3 fellows from IIIS.