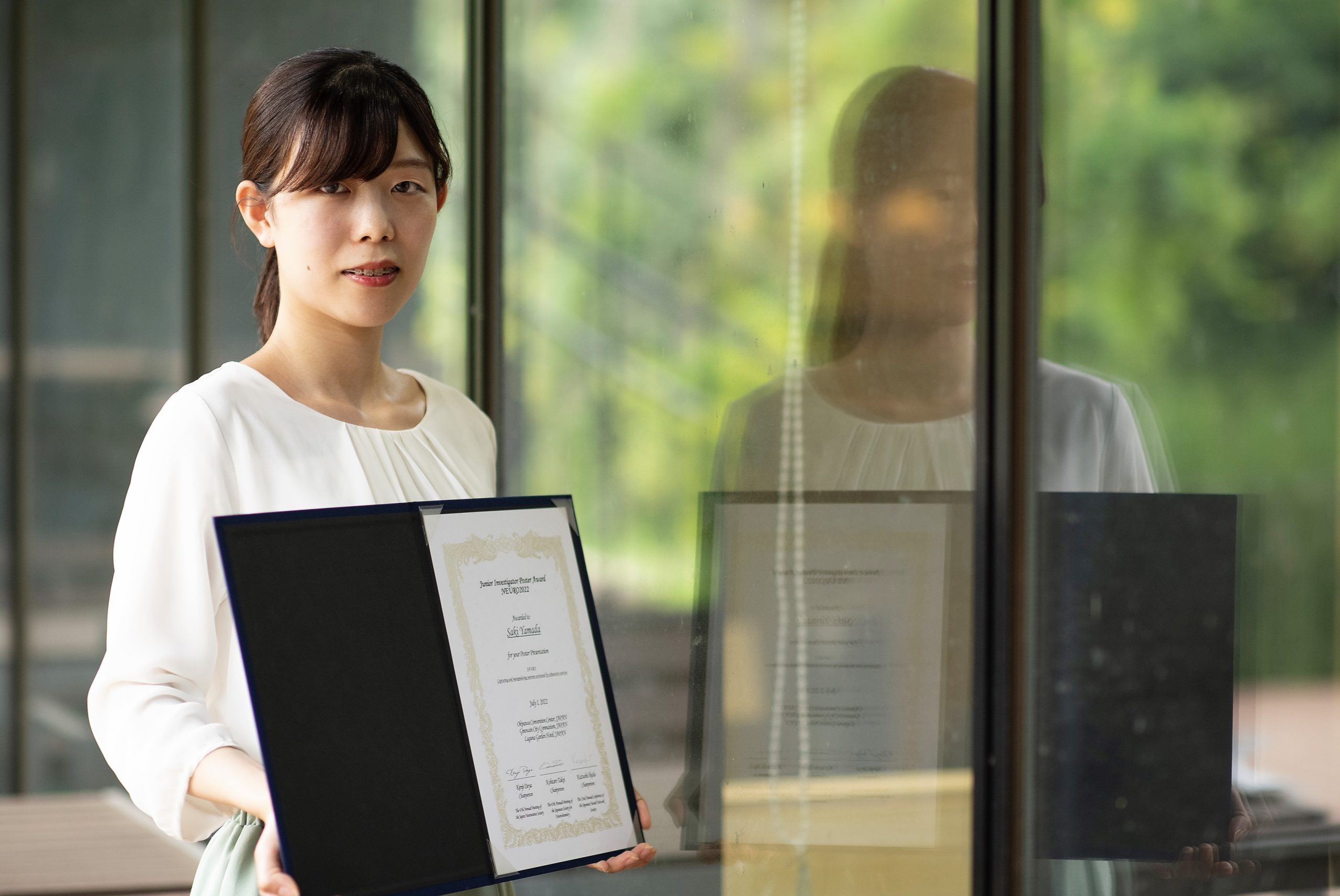 2022.09.05
Ms. Saki Yamada received "Junior Investigator Poster Award" from the Conference of NEURO2022
Ms. Saki Yamada (Takeshi Sakurai Lab), 1st year medical student at the University of Tsukuba, received "Junior Investigator Poster Award" at the Conference of NEURO2022.
Ms. Saki gave a presentation with the tittle of "Capturing and manipulating neurons activated by exhaustive exercise ". Regarding the award, she commented that "It was my first time participating in an on-site conference. I received a lot of great feedback and would like to apply that experience to my future research activities."
NEURO2022 was as a joint academic conference of the 45th Annual Meeting of the Japan Neuroscience Society, the 65th Annual Meeting of the Japanese Society for Neurochemistry, and the 32nd Annual Conference of the Japanese Neural Network Society, held in Okinawa from June 30 to July 3, 2022. The theme was "Yui-maaru (Spirit of Mutual Help) ~Connecting Brain Sciences~". Approximately 3,500 participants registered for NEURO2022, with roughly 2,000 participants attended on-site.