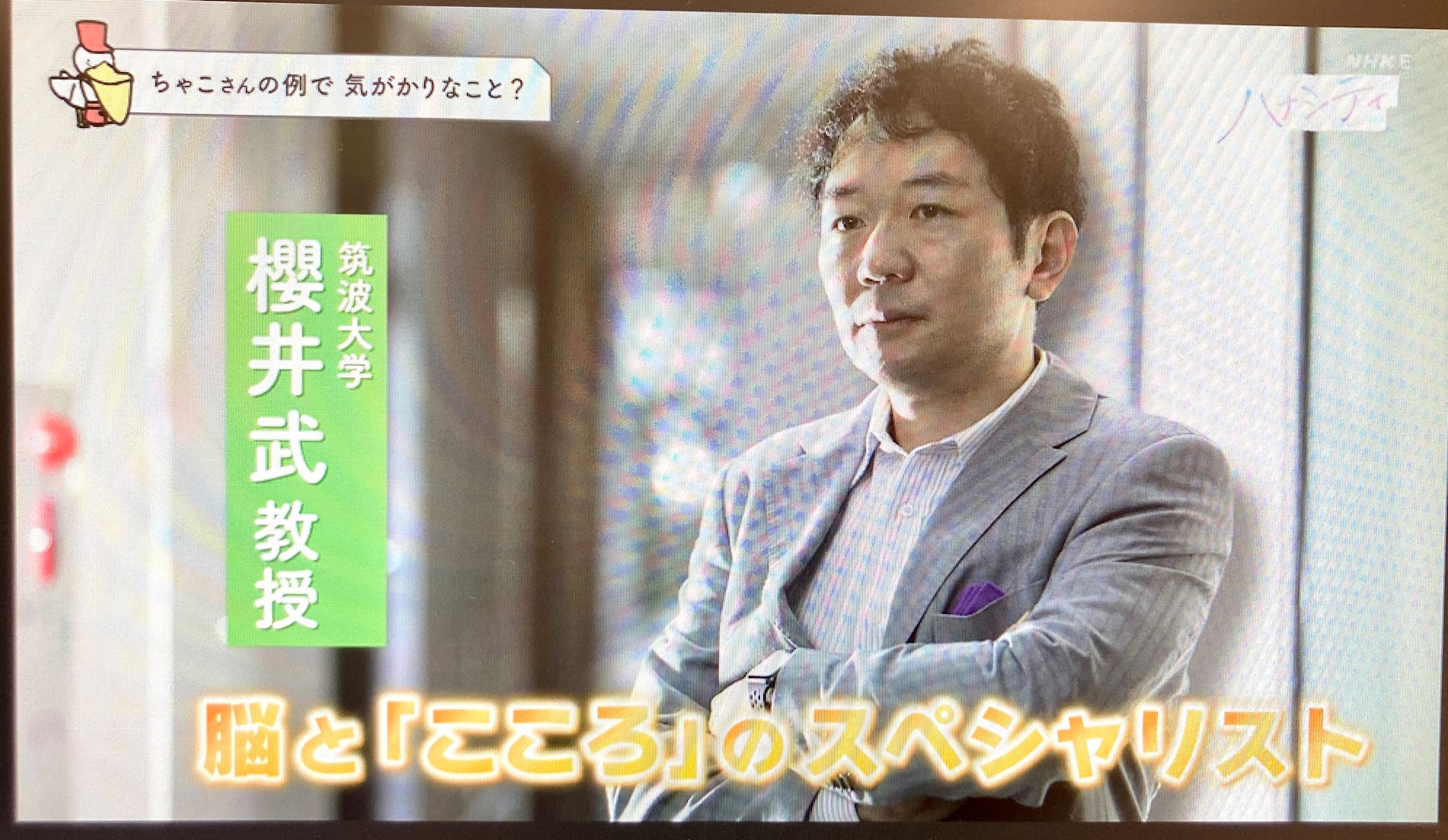 2022.08.26
Information on TV Broadcast "HANACITY"(NHK Educational TV)
We are pleased to inform you that Dr. Takeshi Sakurai, a vice Director of International Institute for Integrative Sleep Medicine (WPI-IIIS), appeared in the NHK Educational TV program "HANACITY" which teenagers discuss their problems. In this special feature on the theme of love, Takeshi explained an importance of "face-to-face communication" through the viewpoint of brain medicine.
The details follow below. Don't miss it!

Program
NHK Educational TV"HANACITY"
Schedule
August 25 (Thu.) 20:00~20:25
August 28 (Sun.) 0:00~0:25 (Rebroadcast)
Takeshi will be on air from around 20:10
The program can also be viewed on-demand for free until September 2nd on the following page.