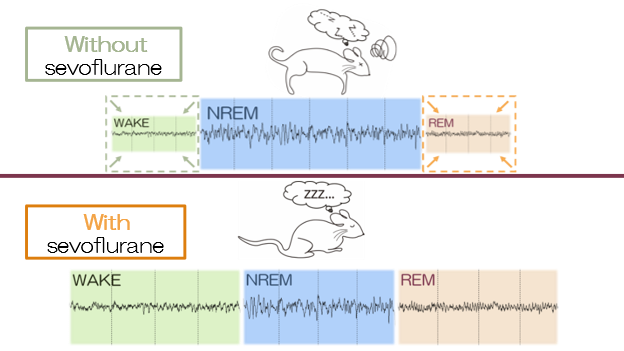 2022.02.22
Sevoflurane Improves Sleep Alteration in Response to Inflammation
Researchers led by the University of Tsukuba investigated the effect of sevoflurane, a general anesthetic, on disturbed sleep patterns associated with systemic inflammation.
Using a mouse model of lipopolysaccharide-induced systemic inflammation, the researchers evaluated the effects of preconditioning and postconditioning with sevoflurane by monitoring mouse sleep cycles via electroencephalography and performing histological analysis of brain tissues.
Preconditioning with sevoflurane prior to the induction of systemic inflammation led to an increase in rapid eye movement sleep.