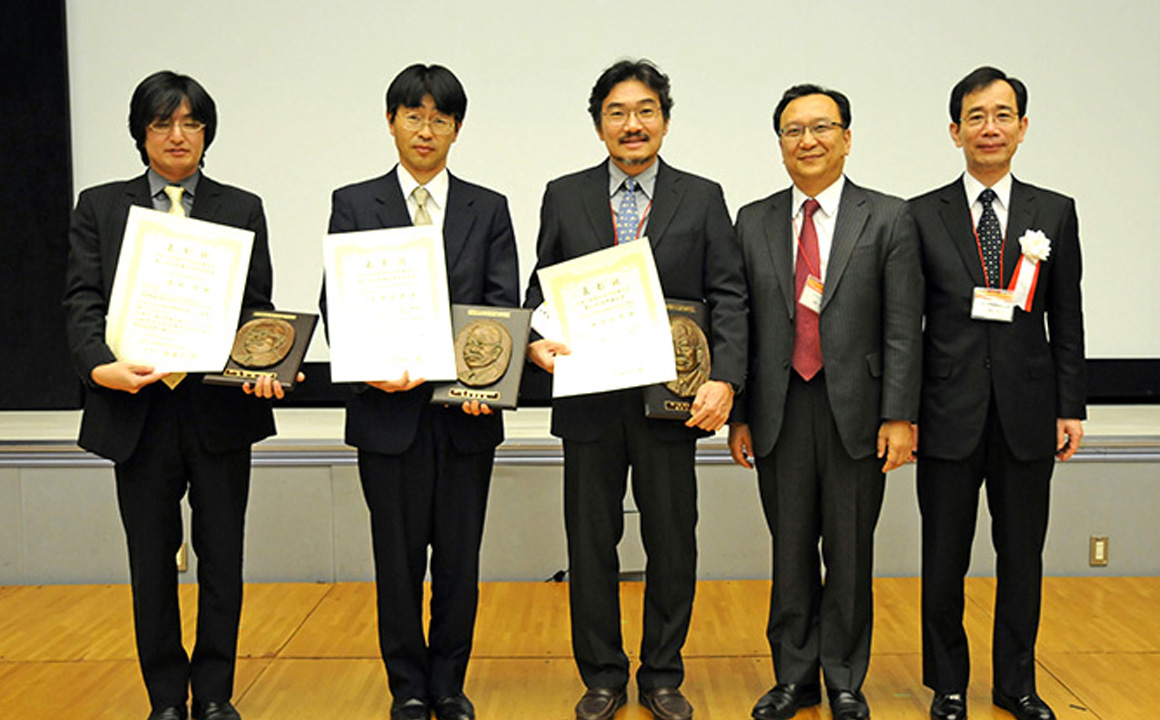 2013.12.09
Dr. Masashi Yanagisawa awarded the Jokichi Takamine Memorial Award
Dr. Masashi Yangisawa, Director of IIIS, was awarded the 17th Jokichi Takamine Memorial Award by the Society of Cardiovascular Endocrinology and Metabolism (CVEM). The award ceremony took place during the 18th Annual Scientific Meeting of CVEM at the Senri Life Science Center Building in Osaka, Japan, on November 22, 2013. Each year, this award is presented to a leading researcher with outstanding achievements in the field of cardiovascular endocrinology and metabolism.

This award was presented to Dr. Yanagisawa for his discovery of endothelin and orexin and continuing research in behavioral molecular genetics. His award lecture was titled "Discovery of Endothelin and Orexin: Molecular Genetic Analysis of their Functions".


photo:Dr. Masashi Yanagisawa (pictured in center) standing on stage during award ceremony.