01
研究概要
We are interested in the post-transcriptional regulation of the local synaptic changes in mRNA translation that are important for sleep. Sleep is a fundamental process critical for life and is shared across animal phyla, yet little is known about the molecular mechanisms that drive sleep or the biochemical and molecular outcomes of sleep or even why we sleep. A leading hypothesis is that sleep allows synaptic homeostasis, which "resets" synapses each night to consolidate LTP processes. A few genomic studies have identified changes in gene expression that occur in different sleep paradigms, such as following sleep deprivation. However, the mechanistic insight from these findings has been limited thus far. A limitation of global gene expression analysis for sleep is that neurons control synaptic function in a post-transcriptional and highly localized manner. Therefore, our goals are to conduct comprehensive analyses of the dynamics of post-transcriptional regulatory mechanisms during sleep deprivation and recovery sleep provide insight into how sleep can alter the sequence, transport, stability and translation of specific mRNAs.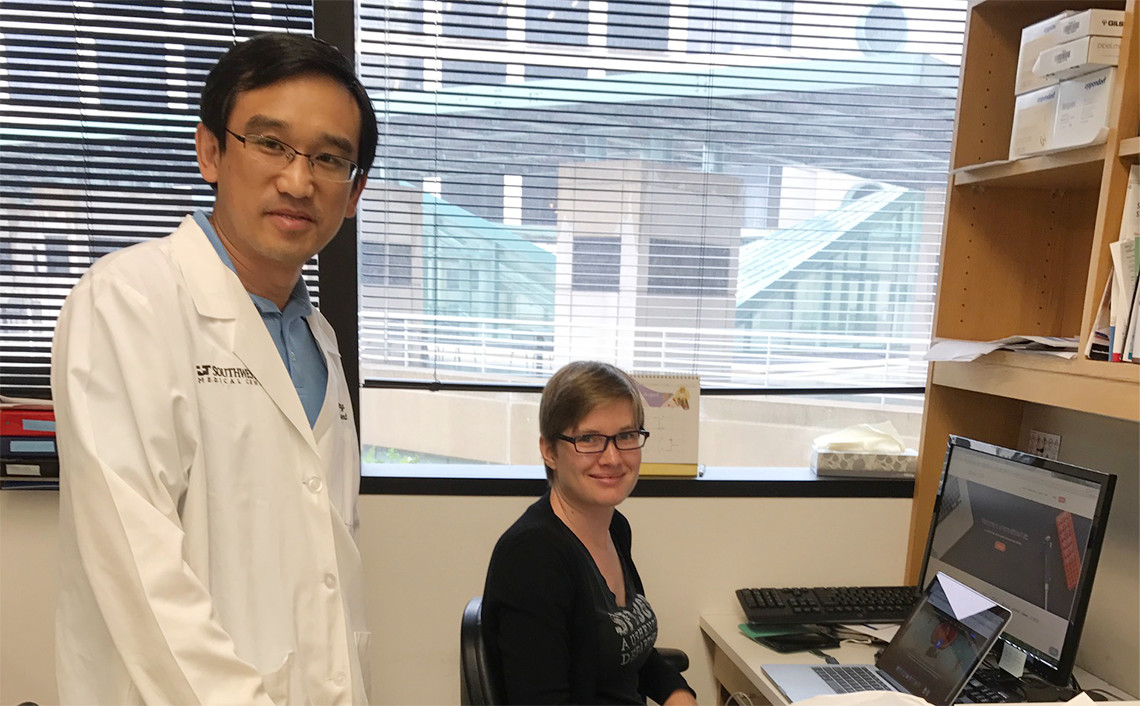 02
主な論文
Kojima, S., Sher-Chen, E. L., Green, C.B. (2012) Circadian control of mRNA polyadenylation dynamics regulates rhythmic protein expression. Genes Dev. 26: 2724-2736.
Nangle, S.N., Rosensweig, C., Koike, N., Tei, H., Takahashi, J.S. *, Green, C.B.*, and Zheng, N*. (2014) Molecular assembly of the period-cryptochrome circadian transcriptional repressor complex. Elife, 3: e03674.
Acosta-Rodríguez, V.A., de Groot, M.H.M., Rijo-Ferreira, F., Green, C.B.* and Takahashi, J.S.* (2017) Mice under caloric restriction self-impose a temporal restriction of food intake as revealed by an automated feeder system. Cell Metab.26: 267-277.e2.
*Shared corresponding authorship.
03
経歴・受賞歴
Dr. Carla Green received her Ph.D. and completed a postdoctoral fellowship in the Department of Biochemistry and Molecular Biology and the Department of Anatomy and Cell Biology, respectively, at the University of Kansas Medical Center. Following twelve years in the Department of Biology at University of Virginia, she moved to the University of Texas Southwestern Medical Center in Dallas, Texas, where she is a Professor and Distinguished Scholar of Neuroscience. Her lab studies the molecular mechanism of the mammalian circadian clock and how it controls rhythmic physiology. She originally identified the rhythmic gene Nocturnin and demonstrated that this gene encodes a deadenylase and showed that this protein contributes to the circadian gene expression patterns through post-transcriptional regulation of mRNA stability and translation. Her lab continues to focus on Nocturnin and on other circadian post-transcriptional regulatory mechanisms, as well as studying more broadly the general role of the circadian clock in metabolism. The Green lab also works on the molecular mechanism of the central clock with an emphasis on the roles of the Cryptochrome proteins. She has received multiple awards, participated in several NIH and NSF study sections and advisory committees, chaired numerous scientific meetings, and is a member of several Editorial Boards including Journal of Biological Rhythms, Scientific Reports and Neurobiology of Sleep and Circadian Rhythms and is a scientific consultant for Reset Therapeutics, Inc.
経歴
| | |
| --- | --- |
| 1997 | C.J. Herrick Award |
| 1998 | The Karl Kirchgessner Foundation Research Award |
| 2005 | Fellow, American Association for the Advancement of Science |
| 2009 | Distinguished Scholar in Neuroscience, UTSW |